Almost Famous
It's no secret that Almost Famous is my favorite movie. It is the fluid combination of two of my other favorite things; rock and roll and writing.
Right now I'm flying home from San Diego, where many of the pivotal moments in William Miller, aka Cameron Crowe's, development occurred. Every time I'm in San Diego I obsess a little about the Tower in Balboa Park and the surf shop that show up prominently in the movie.
Almost Famous was released in 2000. That was a tumultuous year for me. I got my high school diploma - more than a decade after the rest of my classmates, started college, and writing classes. My three kids were under eight years old. It was all happening.
I watched Almost Famous with my husband that year. It moved me on a cellular level. I loved it, and consumed the music and Crowe's other writing obsessively for a while.
Between seeing the movie in the theatre and when it came out on DVD I found out my husband had been having a long term affair, and wasn't strong enough to make him leave. From the year 2000-2002 we were in a state of flux. He lived with us but didn't.
In 2002 we gave it a last ditch effort, and took a family vacation to San Diego. My brother was in the Navy, and he let us crash in his living room.
We did the zoo, Balboa Park, and every other fun touristy thing San Diego had to offer. It was great.
Within a few weeks of being home I asked him to move out, and he wasted no time moving in with another long term affair.
The pain and self loathing that I developed drove my writing to dark unfamiliar places. It took a long time to get over my second failed marriage before turning thirty.
Being in San Diego this week reminded me of that anxious powerless woman. She still lives in a trunk in the back of my mind. She wouldn't have believed that she would find real love, confidence, and happiness.
But here I am - here she is - here we are - fucking killing it!
I love my family! My husband is amazing! My kids are good people. My grandson is the most adorable human ever. I have cultivated relationships with people that are important to me - people I love. Because I can do that now. Loving people is a real thing, and loving yourself isn't just for hippies anymore.
My career in writing is right on track. I've written several books that are in various states of publication. I'm currently querying the best book I've ever written, My Mother Road, and I hope to land a kickass agent very soon.
Almost Famous is kind of right where I am in this gig. I have some fans, and even though most of them are related to me I'm still gonna claim them. And if that's as far as I ever make it I'm glad I get to do it with this amazing group of people.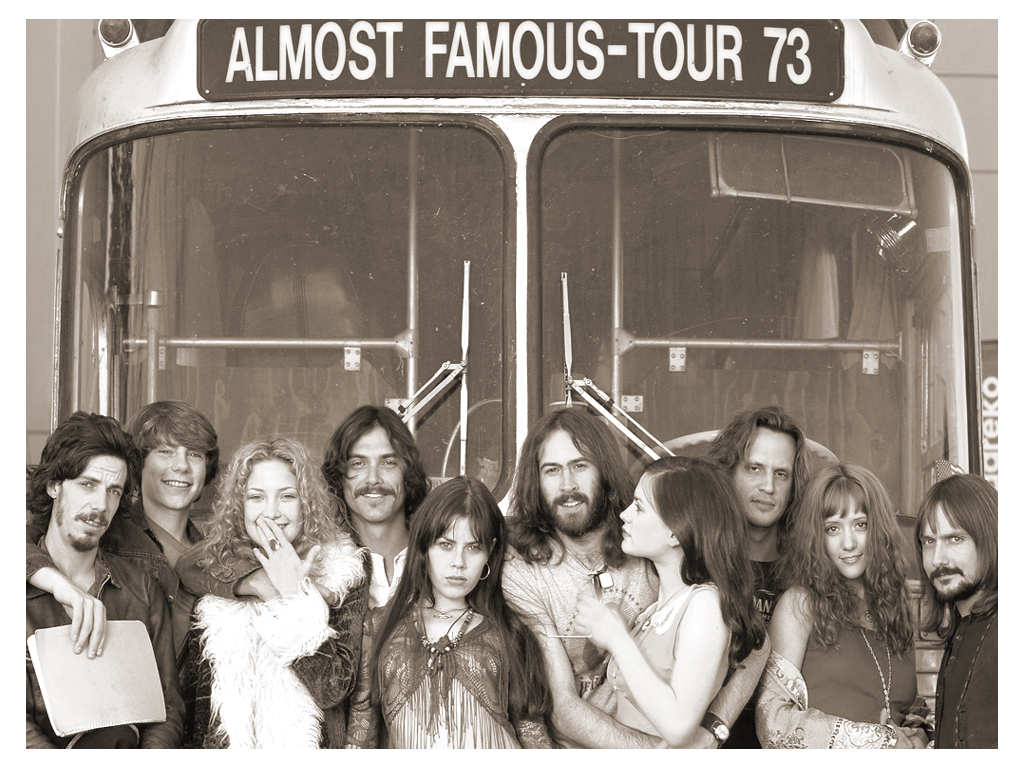 Cameron Crowe's 2000 movie Almost Famous